Welcome to our Partnerships page. Here you will find useful information for companies who want to join forces with PSATS in promoting their products and services to a highly targeted audience of Athletic Trainers.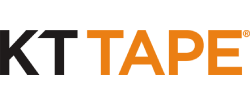 KT Tape
KT Tape is an elastic sports tape that is designed to provide drug-free pain relief and lightweight support to muscles, tendons, and ligaments that allows for full range of motion. Our durable fabric, formulated adhesive, and quality elastic create a product that you can wear in comfort for days at a time, through showers and sweat alike.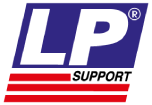 LP Supports
LP (La Pointique Int'l Ltd.) established in 1987, in Seattle WA. Is a manufacturer and global distributor of sports medicine products. LP's product development and design focus on a holistic approach to sports medicine through Prevention/ Protection/ Rehabilitation/ Performance enhancement. Over 60 countries worldwide in 5 continents distribute LP product lines. LP EmbioZ and Power Sleeves compression line is endorsed by PSATS - Professional Soccer Athletic Trainers Society, NBATA – National Basketball Athletic Trainers Association and PBATS – Professional Baseball Athletic Trainers Society. The line is well received by professional athletes in the NBA, NFL, MLB and MLS.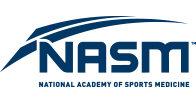 NASM
Since 1987, the National Academy of Sports Medicine (NASM) has been a global leader in providing evidence-based certifications and advanced specializations for fitness professionals. In addition to its NCCA-accredited Certified Personal Trainer (CPT) exam, NASM offers a progressive career track with access to continuing education and specializations including the Corrective Exercise Specialist (CES), Certified Nutrition Coach (CNC) and Performance Enhancement Specialist (PES). As PSAT's Official Education Partner, NASM provides our professional members with access to their top-of-the-line education programs to help ensure our member's stay up-to-date on the latest research and training techniques to keep their skills sharp.
MedBridge Education
MedBridge brings together innovative technology and powerful education to raise the quality of healthcare globally.
Become a Partner
We have created long-standing partnerships with partners who we value in our industry. If you'd like to team up with us, please reach out below.
Advertise with PSATS
Interested in a partnership but not ready to make that jump, then advertise with us and get your brand out there to our fellow athletic trainers. You will find a wide variety of ways to get your company on our website or social media.